CP2 - Whey Collagen 400g
Puori CP2 Active is an innovative protein product with vanilla flavour combining collagen and whey protein, which gives the product a unique amino acid profile with a focus on muscles and bones. We use hydrolysed collagen peptides (bovine) for optimal absorption, which you will also find in our CP1. CP2 provides 14g protein per serving divided into 2/3 parts whey protein and 1/3 collagen peptides. In addition, we use real bourbon vanilla and coconut palm sugar to give it good taste.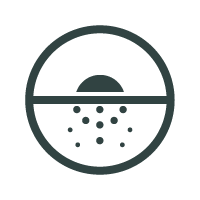 Easy absorbable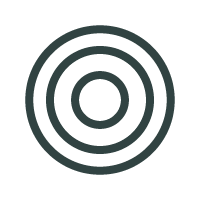 Effective dosage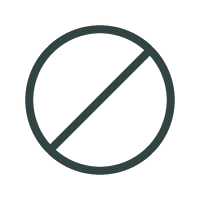 No artificial ingredients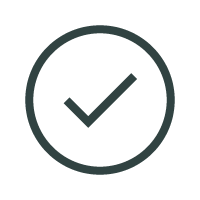 Always third-party tested by Cleanlabelproject.org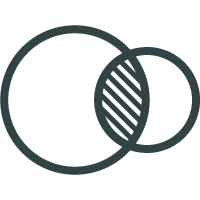 Test results published for full transparency

Benefits of CP2 - Whey Collagen 400g
A protein supplement is a convenient way to ensure that your body gets the right building blocks for muscles anytime of the day and immediately after a workout. It is easily brought on the go and mixed with water whenever it suits you.
Growth of muscle mass
Protein intake allows for muscle recovery and growth after physical exercise. Protein contributes to a growth in muscle mass. For muscle growth, the building blocks of muscle, amino acids, needs to be available for the synthesis to take place. Whey is a complete protein meaning it contains all the nine essential amino acids, including a good level of the amino acid leucine.* Read more
Maintenance of muscle mass and normal bones
Protein contributes to maintenance of muscle mass and to normal bones. As a source of complete protein, CP2 is also an excellent source of protein addition to the diet in case it is low in protein due to low appetite or other circumstances.* Read more
Key Ingredients
Collagen

High quality, hydrolysed collagen peptides (bovine) to optimize the absorption in the body.

Whey Protein

Minimally processed whey protein concentrate (WPC) with a naturally high protein content.

Bourbon Vanilla

In CP2 you will find Bourbon Vanilla from Madagascar, which is known for its high quality and amazing taste.


Information
Why did we make CP2?
We created CP2 to offer a unique protein product to people with an active lifestyle and a desire to supplement with high quality protein.
Ingredient History
CP2 from Puori contains collagen which is a high-quality hydrolysed collagen powder in the form of collagen peptides that ensures optimal absorption in the body. It is made from hydrolysed collagen from bovine and contains collagen type 1 and 3.
Collagen has a complex amino acid profile, including a mixture of both conditioned and essential types. It is particularly high in amino acids, proline, hydroxyproline and glycine.
In addition, CP2 is based on whey protein concentrate. Whey protein is a complete protein, which means that it contains all the essential amino acids and thus makes it an ideal source of protein.
The fresh whey is separated from the curd using an ultrafiltration process. Low temperature treatment ensures retention of both nutritional and functional properties. Whey protein concentrate is the least processed form of a whey protein supplement.
There are many approaches to making a tasty protein powder. We believe in natural ingredients and no artificial additives, which is why there are only 4 ingredients in our CP2.
Directions for use
CP2 is collagen and whey protein powder with added natural vanilla to give a good taste. Mix two scoops (20 g) CP2 in 200-250 ml of water, almond milk, or liquid of your choice in a shaker or blender. Shake until well mixed.
Can also be added to smoothies or in pancakes and oatmeal.
Caution
This product should not substitute a varied and balanced diet and a healthy lifestyle.
Storage
Store dry at room temperature and out of the reach of small children.
Ingredients
Whey protein concentrate (milk) (61.5%), collagen (bovine) (25.5%), coconut palm sugar (10.5%), aroma (vanilla) (2.5%).
Allergens
Puori CP2 contains the following allergens:
MILK (whey)
Free Shipping
We offer free shipping for all orders on or above €40-50 depending on your destination in Europe and depending on your choice of delivery.
Delivery Time
Orders received Monday thru Friday before the 15h00 CET PM are generally processed within the same day. Completed orders generally leave the warehouse next business day after placement of the order and are generally delivered within 3-7 business days. 
Full transparency with Clean Label
Third-party Testing
We strive to make the cleanest products and test all product batches. The test results can be viewed on Clean Label Projects website by scanning the QR-code on the product and using the respective batch number.
See more products
Maybe you'll like
Others who bought CP2 - Whey Collagen 400g
also bought
Full Transparency with Clean Label
We strive to make the cleanest products and test all product batches. The test results can be viewed on Clean Labels using the respective batch number
See test results
All batches have to pass these 3 categories

Amount of protein per serving could be higher. Besides that, it is a very good product
The best protein on the market!
Highly recommend!
Amazing taste
It's one of the best tasting protein powders. The vanilla taste is there, but subtle, and not too sweet. It's definitely my favorite! Hopefully we see also a chocolate one soon 🤞🏻
LOVE IT!
it's so tasty--not some artificial nasty flavor. very fine powder. been eating it most mornings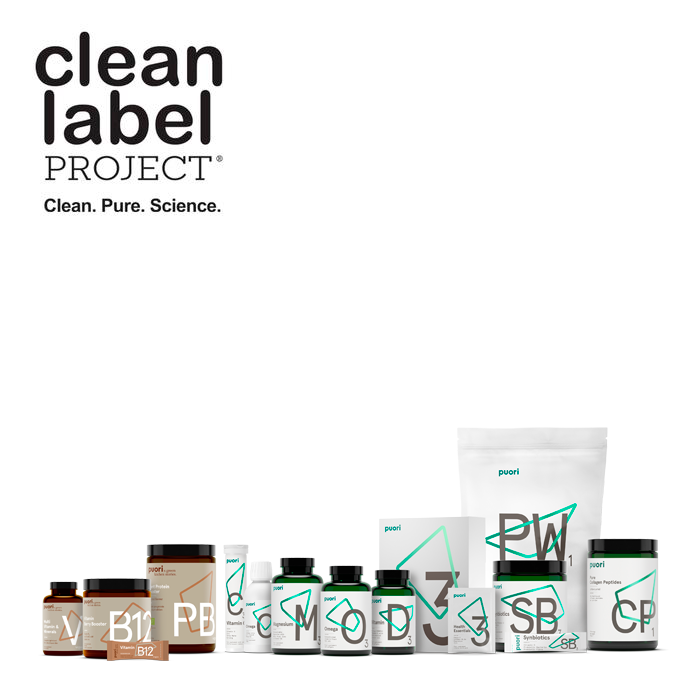 Clean Label
®
Transparency project
Clean Label Project™ uses data and science to reveal the true contents of America's best-selling consumer products. Products are tested in an accredited analytical chemistry laboratory for 130 harmful environmental and industrial contaminants and toxins. Results are published online.